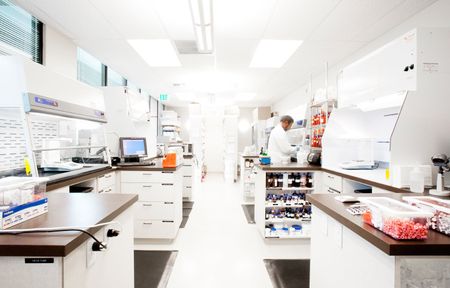 About Us
PCAB Accredited & Quality Assurance
Custom Prescriptions combines high quality products with personalized care. Our knowledgeable staff is happy to help you with any questions you may have. We strive to help you reach your health and wellness goals.
Mark LeMaster
Mark is a native northwesterner. He graduated from Creighton University School of Pharmacy in 1989. He has been working in family owned community pharmacy his entire career with a special interest in compounding. In his spare time, he likes running 5ks, hiking, and spending time with family. He also likes mochas.
Huey Yu
Huey has been living in the Pacific Northwest since he was 7. Huey's family has pharmacy in the blood with 3 other immediate family members being pharmacists as well. Though only graduating with a Doctorate of Pharmacy from the University of Washington School of Pharmacy in 2015, Huey has worked in a variety of independent pharmacy settings for over 15 years. Originally wanting to either be a veterinarian or teacher, Huey found a way to merge his two passions working at Custom Prescriptions making medication for pets while precepting student pharmacists. When he's not bouldering at a local climbing gym, Huey is training for his goal to do a half marathon in every state. Huey likes both mochas & donuts (especially one with sprinkles)
George Guenther
George is a native Washingtonian. He graduated from Loyola Marymount University and the University of Washington School of Pharmacy in 2007. He has worked in community pharmacy and compounding his entire career. He enjoys running, hiking, backpacking, and spending time with his family. He also likes donuts.
Nathan Ip
Nathan grew up in Lakewood, Washington then moved to the greater Seattle area in 2010. He has been in community pharmacy since 2013. He enjoys playing games and chugging vast amounts of coffee.
Meet our Pharmacy Technicians
Coco
Coco was born in Lynwood, California and moved to Washington when she was seven years old. She became a licensed technician in 2016 and began her work in a retail setting. She has been working with Custom Prescriptions since 2016. She is fluent in Spanish and loves trying new food.
Tim
Tim is one of the coolest cats you'll ever meet. As an avid avande-garde jazz junkie, he spends a majority of his spare time playing his Jazz flute at local pubs and open mic nights. He also enjoys teaching improv to kids at the park & is part of a one man trivia team known as "I am Smarticus" winning numerous pub trivia nights. He loves dogs & cilantro.
Shawna
Shawnna grew up in western Washington. She has been working as a pharmacy technician in community pharmacy since 2009. She enjoys fishing and loves hiking & hunting with her dog. She is also an experienced baker and chef.
Lolita
Prior to working as an on-call pharmacist at Custom Prescriptions, Lolita owned her own pharmacy in the Philippines and has worked for over 10 years as a TPN Pharmacist at Seattle Children's Home Care. She has 4 great kids and enjoys growing vegetables in her garden. She is an amazing cook and makes the best spaghetti you have ever tried.
Ericka
Ericka is from California and has lived here in Washington for 12 years now. She has worked in a pharmacy for 10 years now. She is a mother of 3 kids, a Jack Russell Terrier and a Cockatiel. On her spare time she enjoys watching movies with her kids and playing with her dog.
Kathryn
Kathryn was born and raised in the Seattle area. She has worked as a compounding technician for 7 years. In her free time she enjoys hiking, traveling and trying new foods. She is the owner of a Bengal/Maine Coon mix cat, and also loves dog-sitting on occasion.
Dave
Dave began working as a pharmacy assistant in 1994 and earned his Pharmacy Technician License in 1998. He has been a compounding tech here at Custom Prescriptions for over ten years. Dave has also served in the U.S. Air Force Reserve from 1981 to 2002. When not at the pharmacy, Dave can be found camping in one of our beautiful national forests with his wife Dawn.